DETROIT, Michigan -- The Detroit Steelheads of the newly commissioned Moneyball League debuted their Special Event uniform designs today. In addition to the standard issue WIS (home & away) whites, the NL North cornerstone revealed SE Spring Training and SE Road Alternate designs.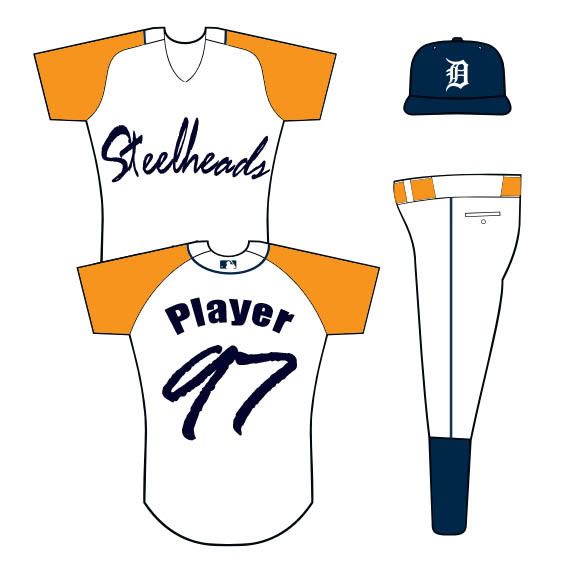 The SE ST is made up of a basic Majestic Premium Pro Mesh Pullover featuring the Steelhead team name across the chest, and a basic Majestic baseball pant in hometown Detroit White, Blue & Orange.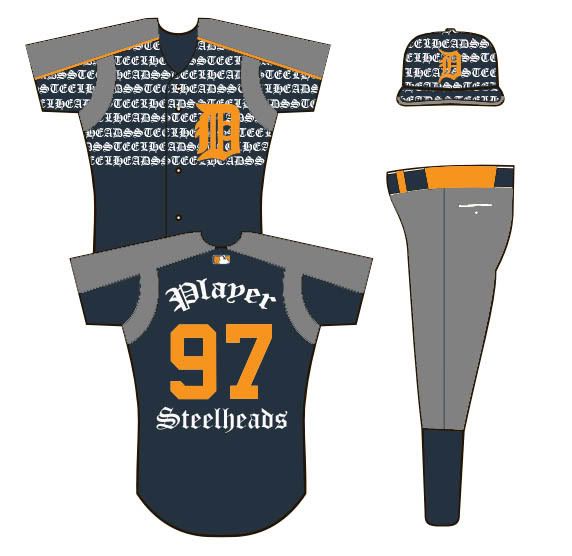 The SE RA uniform is a unique design commissioned by Steelhead ownership through elusive custom artist Fukijama. The team name is repeated in Olde English across near-half the front of the jersey and all of the cap. Replica's of the Fukijama jersey and cap design will be given out to the first 1000 fans on Opening Day (opponent TBA).